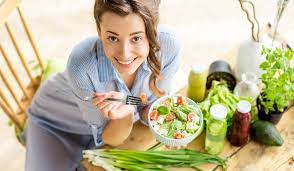 It is not a huge leap of faith to link a healthy diet to mental wellness. Other foods can make us feel energized if the food can make us feel guilty, lethargic, or bloated. Other foods encourage good health while consuming too many harmful foods causes disease.

Food is a means to alleviate bad emotions and may also bring people together to foster a sense of wellbeing and support. Certain meals can trigger memories and associations with the past, and our dietary habits have an impact on the neurotransmitters in our brains that affect our mental health.

There is much more to food than just the flavors you're wanting. Your dietary preferences can have a direct impact on how you see the world and yourself.

Food that have been altered or packaged in any form that are greater in sodium, sugar, or fat content are the hallmarks of highly processed diets. Many vitamins that you would get in entire, unprocessed food options, such fruits, vegetables, and whole grains, are frequently lacking in diets that are heavily processed.

Always make sure to get a healthy diet that would cover all the nutritional categories where you will be able to stay healthy.