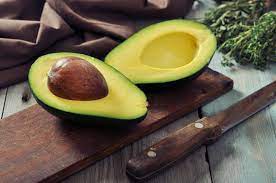 It goes without saying that one of our favorite fruits is the avocado. We adore them so much that we came up with a technique to help them last longer, giving you more time to enjoy them and preventing food waste. These tidbits about the magnificent avocado have been assembled in honor of our favorite fatty fruit.

The avocado has royal origins. Avocados were initially presented to local aristocracy in Mesoamerica 7,000 years ago, according to the podcast Gastropod. Avocados and cinnamon both belong to the same family.

Compared to a banana, an avocado has more potassium. A banana normally contains 544 milligrams of potassium, whereas avocados offer a whopping 975 milligrams.

90% of the avocado production in the US is grown in California. San Diego County, which produces 40% of all avocados grown in California, is the state's avocado superpower. Every day in the summer of 2017, Instagram received more than 3,000,000 photographs of avocado toast.

Eat one avocado if you want a strong immune system. According to the National Cancer Institute, a half of an avocado has 19 milligrams of glutathione! As an antioxidant, glutathione supports healthy immune system operation.

A 2018 study indicated that eating one avocado a day can lower LDL levels in overweight persons. The study was published in the Journal of the American Heart Association. Of course, this is only feasible if a daily avocado is consumed as part of a moderate-fat, cholesterol-lowering diet.

Did you know these facts about avocados?