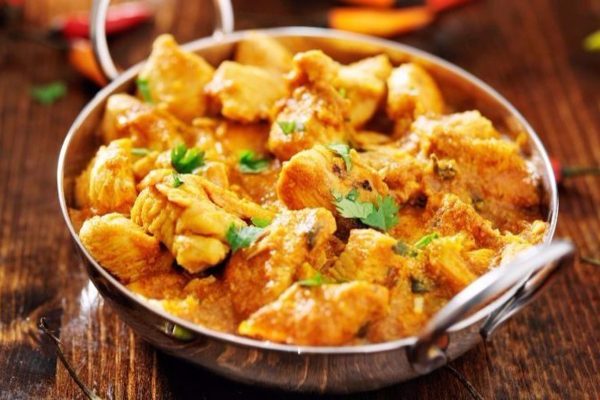 INGREDIENTS
800g skinless, boneless, Crysbro Chicken breasts cut into quarters
200g potato halves, air fried
400g plain yoghurt
1 sprig, Curry leaves
500 ml hot water
¾ cups green peas
4 tomatoes, cut into quarters
(Curry paste)
1 tablespoon garam masala powder
1 tablespoon paprika powder
4 cloves
4 cardamon seeds
200g Indian curry paste
1 tablespoon vegetable oil
2 Bombay onions, chopped
DIRECTIONS
Marinate the Chicken pieces with curry paste, paprika powder, and garam masala powder for about 20-25 minutes and set aside.
Reheat a rice cooker and pour in the oil, fry the cardamon seeds and cloves for a minute and then add the onions and stir fry until fragrant.
Add in the curry leaves and stir fry briefly and add the marinated chicken pieces. Toss and mix over high heat and then add the potatoes.
Add hot water and stir thoroughly and bring to a boil and cook the chicken in the rice cooker.
Once the cooking ends, mix in the yoghurt, green peas and the tomatoes and simmer the curry in the reheat mode for another 10 minutes and serve hot!