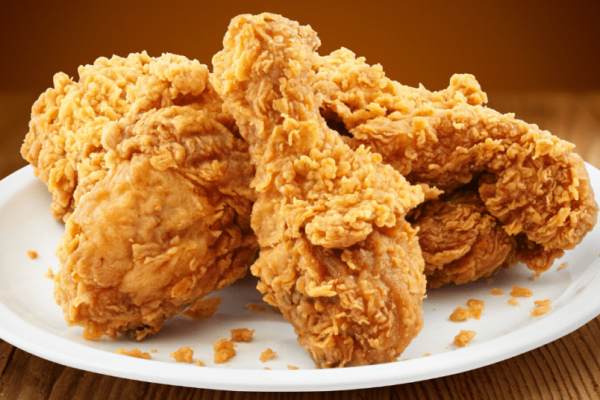 Fried chicken is also known as Southern Fried chicken which is referred to chicken that is coated with a batter and deep fried or pan fried. The breading layer outside the chicken adds the crisp and mainly broiler chickens are used for this.

The Europeans were the first to experiment and taste fried chicken which then spread across the globe reaching West Africans, Scottish and African-Americans

Fried Chicken paved the way for an independent economy especially for the African American Women who became poultry sellers in the early 1700's.

Fried Chicken was a dish prepared for special occasions due to the high priced ingredients used in the cooking process.

American style Fried Chicken almost became a staple food in America where it was consumed on the go and as a routine habit and still continues to be one of the top food choices in different American regions.

Before the chicken production became industrialized, the young spring chickens were used to prepare Fried Chicken as the older birds took a long time to cook and the spring chicken meat was soft and tender.

Even today especially Americans and many other countries worldwide adore fried chicken and still is one of their signature dishes at special occasions.

Let's Slay with Fried Chicken on World Fried Chicken Day!