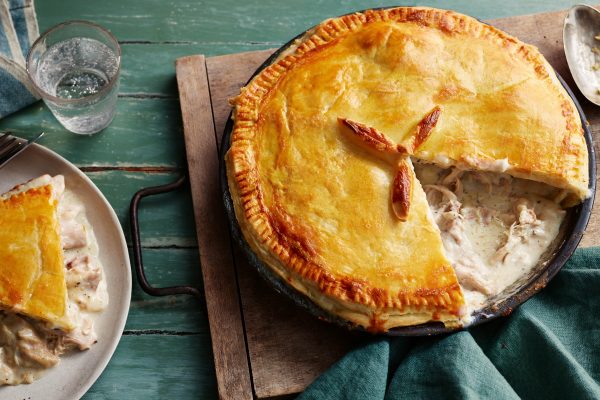 INGREDIENTS
2 unbaked pie crusts
¼ (8 ounces) package shredded cheddar cheese
½ pound cubed cooked Crysbro chicken breast meat
½ cup uncooked instant rice
1 (15 ounces) can black beans, drained
1 cup cooked corn
1 (2.25 ounces) can sliced black olives, drained
1 cup sour cream
¾ cup prepared salsa
¾ (8 ounces) package shredded cheddar cheese
1 teaspoon garlic powder
1 teaspoon ground cumin
Salt and pepper to taste
DIRECTIONS
Preheat oven to 400 degrees F (200 degrees C).
Place a pie crust into a pie dish, and bake in the preheated oven for 5 minutes. Sprinkle 1/4 of an 8-ounce package of Cheddar cheese onto the crust, and set aside.
In a bowl, combine the chicken, instant rice, black beans, corn, black olives, sour cream, salsa, 3/4 of 8-ounce package of Cheddar cheese, garlic powder, and cumin. Season to taste with salt and pepper, and pour the mixture into the partially-baked crust. Top the pie with the remaining crust, seal the edges of the pie, and cut slits into the top crust.
Bake for 25 minutes, and check to see if the crust is becoming too brown. If it is, wrap a strip of aluminum foil around the edge of the crust. Bake until the pie is golden brown and bubbling, 15 to 20 more minutes.
Allow the pie to sit for 10 minutes before serving.