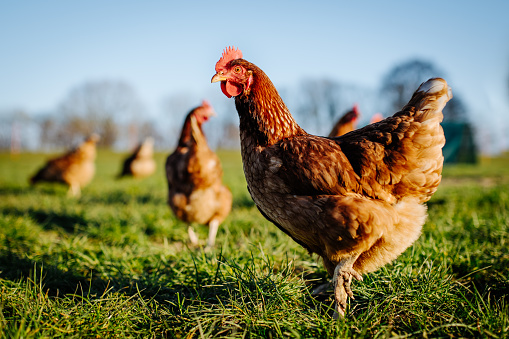 The livestock sector contributes 0.6% of Sri Lanka's gross domestic product (GDP) and poultry accounts for 50% of livestock GDP. Contribution of the livestock sector to GDP from the agricultural sector has shown considerable growth in recent years and the potential of poultry production in particular to contribute further to Sri Lanka's export revenue is seen as high.
Currently, poultry production is the only well-established animal husbandry sector in the country, which is self-sufficient in poultry products. Broiler hatching eggs and broiler meat are being exported to the Middle East and Maldives, and the industry aims to improve the quality of its products and target the European Union market.
However, though the quantity of poultry production has increased greatly, there is a need to improve the efficiency of poultry production and the quality of the products if the Sri Lankan egg and meat industry is to meet international quality standards and export revenue from the sector be realized.
When it comes to poultry production, before the 1950s, chicken meat was relatively expensive and considered a delicacy by Sri Lankan consumers. However, with the development of the poultry sector, the price of chicken products has decreased in comparison to other animal-origin food sources. As a result, the per capita availability of chicken has increased from 5kg in 2011 to 10kg in 2018, and the per capita availability of eggs reached 131 in 2018 compared to 81 in 2011.