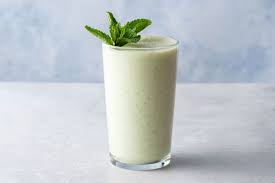 Lassi is the regional name for buttermilk, a typical yoghurt-based beverage popular throughout South Asia. Lassi is a concoction of yogurt, water, herbs, and occasionally fruit. Modern sweet lassi is like a milkshake, whereas salty lassi is comparable to doogh. Bhang, a kind of cannabis, may be added to lassi.

The ingredients for lassi include yogurt, water, and other spices. However there are other ways to make lassi varieties. The two spices most frequently used to season lassi are cumin and cardamom. Lassi is typically served in a kulhar, which is a clay cup. While being drank all year round, this Indian beverage is especially popular in the summer.

The different types of lassis can be identified as follows

A variation of lassi that has been sweetened with sugar, rosewater, lemon, strawberry, or other fruit juices. Punjab, Rajasthan, Haryana, and Gujarat in India, as well as the Sindh province of Pakistan, are known for their particularly luxuriant saffron lassis. Simply put, makkhaniya lassi is lassi with butter lumps added. Typically, it has a milkshake-like consistency.

In the Indian subcontinent, the traditional namkeen (or salty) lassi is more popular. Dahi (yogurt) and water with salt are blended to make it. The finished product is referred to as salted lassi. It is referred to as Namkeen Lassi in Pakistan, however Pashtun, other Persian, and Dardic communities occasionally name it Ayran.

A cannabis-infused beverage called bhang lassi includes bhang, a liquid cannabis derivative that has similar effects to other edible forms of the drug.  It is typically marketed during Holi, when pakoras containing bhang are also occasionally consumed, and is legal in many regions of India. In numerous locations, one can purchase bhang-related goods and enjoy bhang lassis in Uttar Pradesh, which is noted for having authorized bhang stores.

Did you know these facts before?