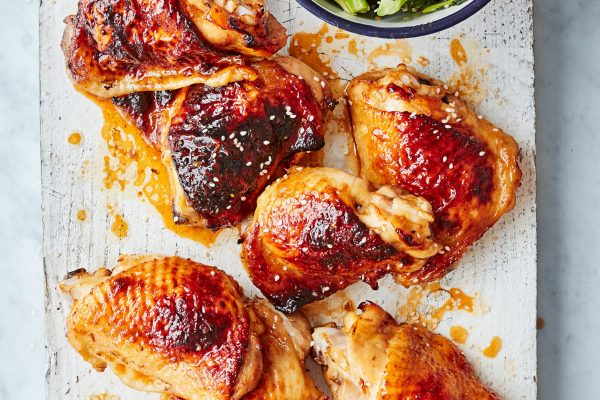 There aren't many cuisines that can match chicken when it comes to popularity and variety. Since there are so many different methods to prepare chicken, it is a staple in the diets of billions of people worldwide. The options for making a mouthwatering dish of chicken are essentially unlimited, whether it is broiled, grilled, or fried.

To put that in perspective, that equates to an astounding 21,917,808 chickens being consumed per day. You might be wondering how much chicken the typical American eats in a year. 80 pounds or more!

Over the course of those three days, more than 1.25 billion chicken wing parts were reportedly consumed, according to the National Chicken Council.

There are around 30 different nutritious components that the body benefits from in every 100 grams of chicken. Its high protein content is one of its greatest qualities (38 grams in every cup to be exact).

The Peach State's capital city calls itself the "Poultry Capital of the World," and they certainly take their chicken seriously. A regulation that prohibits eating this fried treat with anything other than your hands was passed in 1961. And, believe it or not, this law has already resulted in one arrest. Would you believe that this violation involving fried chicken led to the arrest of a 91-year-old on a prank?

In the summer of 2010, the fast-food restaurant company Kentucky Fried Chicken debuted an 8-foot-tall and 9-foot-wide bucket that could hold a ton of fried chicken in honor of their 70th anniversary. Do the Colonel's leftovers still exist?
Did you know these interesting plot twists about Chicken before?