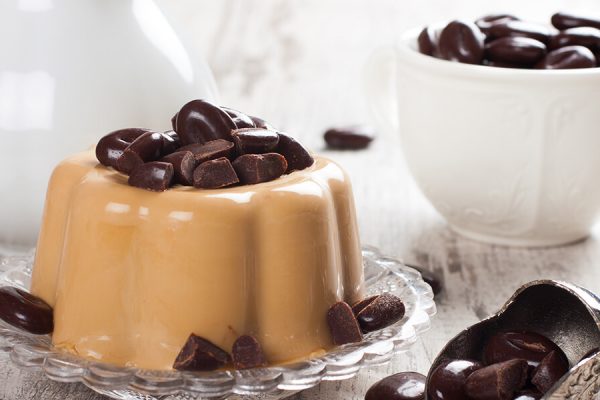 INGREDIENTS
2cups (16floz/450ml) whole milk
½cup (4floz/115ml) strong black coffee
½cup (4floz/115ml) cream (any kind)
1large egg, room temperature
2egg yolks room temperature
½cup (3oz/85g) dark brown sugar
4 tablespoonscornstarch
2tablespoons (1oz/28g) butter
1teaspoon instant coffee granules
½ teaspoon salt
DIRECTIONS
Combine the milk, coffee, and cream in a medium saucepan set over medium heat. Bring to a simmer gradually.

Whisk the eggs, sugar, and cornstarch until well combined in a medium bowl.

Some of the heated milk mixture should be poured over the eggs and whisked right away. Pour the remaining hot milk into the eggs while whisking continuously. This process, known as tempering, keeps your eggs from becoming scrambled.

Put the saucepan back over medium/low heat and add the custard mixture.

For around 6 to 8 minutes, or until the custard has thickened, whisk it continually. This combination should not boil since it could curdle.

When it has thickened, turn off the heat and mix in the butter, salt, and instant coffee. For an even stronger flavor, taste and, if necessary, add a bit more instant coffee.

The next step is to put the custard through a sieve to remove any lumps and produce a silky smooth pudding (do not omit this step).

With whipped cream and shaved chocolate on top, serve the pudding chilled. The pudding can be kept in the refrigerator for up to 4 days.