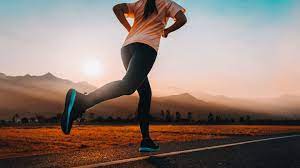 Health is the highest form of wealth. It is credited to the ancient Roman poet Virgil. So, this is more of a tried-and-true fact than a recent discovery. I'm not saying that money isn't essential; after all, we all need it to survive. However, sometimes we take our health for granted, which can have an adverse effect on our wealth and our capacity to live a rich life.

We can work more effectively when we are healthy. According to studies, those who are in good health are able to work harder and earn more money. Being kind to yourself will make you kind to everyone around you.

Any shrewd businessman will tell you that you have made a lot of money if you provide nothing but receive a lot in return. Running, doing yoga in your living room, or dancing are all forms of exercise that are completely free yet greatly improve your physical and mental health, as well as your financial situation.

Healthy energy levels are frequently required because earning money requires energy. You can continue to make money later in life provided you practice good,

Consuming foods strong in zinc, omega fatty acids, and other essential nutrients helps your brain function at its best.

Therefore let's always make sure that we engage with our routines focusing more on our health.