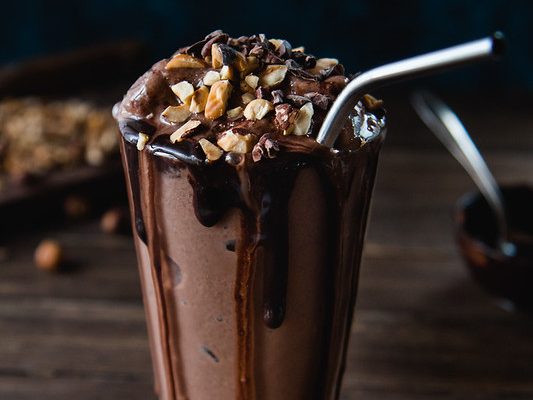 The milkshake is arguably one of the world's most ideal dessert meals since it is rich, creamy, and decadent. Smooth enough to be sipped with a straw, cold enough to ward off the heat of a summer day, and thick enough to feel satisfyingly heavy on the tongue.

But it's a whole other level when it's minced with Chocolate.

The name "milkshake" was originally recorded and introduced into the dessert world in 1885, which was a magnificent development. The milkshakes of that era served as the forerunner of the adored current chocolate milkshake, despite the fact that they were a quite different creation from those that are frequently enjoyed now.

Back then, a milkshake was more akin to what is now frequently referred to as "Eggnog," a concoction of eggs, whiskey, and various spices and flavorings. That quickly changed, however, as the phrase "milkshake" began to refer to a much healthier beverage in the early 1900s. Though it was frequently ordered with the drink, the ice cream was still not a component of the combination.

The chocolate milkshake actually predates the milkshake as we know it today, as may be fairly evident by this point, but it truly achieved perfection after ice cream became a natural part of the drink. According to the legend, a Walgreens clerk in Chicago went a little bonkers and decided to blend two scoops of ice cream into a chocolate malt.

And the rest is History!!

What is frequently overlooked is the fact that milkshakes were previously known as frosted drinks, cabinets, velvets, or frappes in the 1950s. But regardless of their name, today should be a day of celebration for chocolate milkshakes everywhere in the world!

Did you know that Chocolate Milkshake had a beautiful history like this?