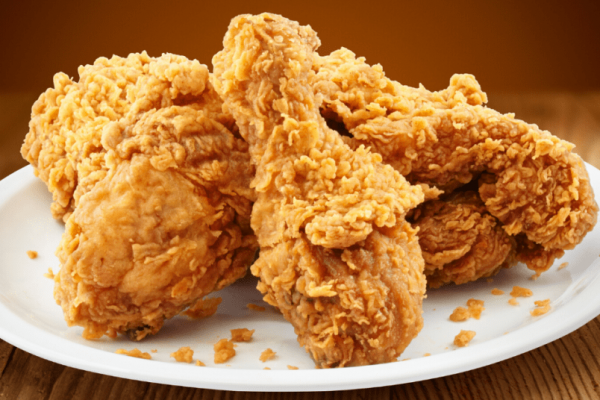 When prepared properly, fried chicken is one of the world's most wonderful dishes. The beginnings and development of this dish as a staple food in some states, is described in the article as follows.

Due to the relative scarcity of spring chickens and the requirement for such a high proportion of fat, fried chicken was traditionally served only on special occasions and during holidays up until the early 1900s. Due to the time-consuming cooking process, it was also less frequent, if ever, found on restaurant menus.

During the antebellum period, frying chickens on special occasions became rather normal because slaves were typically permitted to raise chickens. Fried chicken also became a staple dish because it traveled easily in an era before refrigeration and because many restaurants were closed to blacks due to segregation.

Broilers, which have been bred specifically to be good for all forms of cooking, including frying, make up the majority of the chickens you'll find at your local supermarket or butcher shop today.

In the beginning, only young chickens (cockerels or pullets) were suited for the high heat and rapid frying of fried chicken because adult birds are harder and require extended cooking at moderate temperatures. The dish was much more of a treat because these were only offered in the spring and summer.