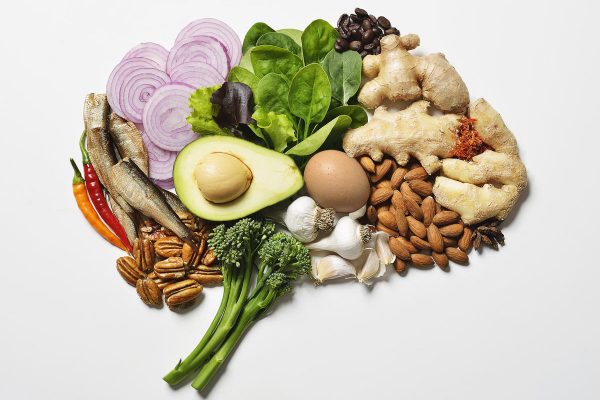 According to Matthew Kuchan, lead scientist and resident nutrition and brain health expert at Abbott, a global healthcare company based in North Chicago, a diet rich in nutrients can be a game-changer for your brain, enhancing your capacity for decision-making and problem-solving as well as sharpening your focus and enhancing your memory.

These are some of the food items that can help in increasing the brain power.

Leafy Green Vegetables: These foods contain carotenoids and flavonoids, which are antioxidants that support memory, attention, and brain function. As a side dish, you can prepare a cabbage or broccoli slaw to add more of these leafy greens to your family's diet.

Dark Chocolate: Eating 1/2 to 1 ounce of dark chocolate every day can provide a healthy dosage of antioxidants that may help to reduce the aging process of the brain.

Nuts and Seeds: Higher vitamin E levels have been linked to a slower rate of cognitive aging, according to research. Because nuts and seeds contain a lot of calories, portion control is advised. You can get enough vitamin E from one ounce of walnuts, hazelnuts, Brazil nuts, filberts, almonds, cashews, peanuts, sunflower seeds, sesame seeds, flax seeds, or unsweetened nut butters.

Tomatoes: There is evidence that lycopene, a potent antioxidant included in tomatoes, may help prevent the kind of cell damage brought on by free radicals that contributes to the onset of dementia.

Citrus Fruits: Vitamin C is well known for strengthening the immune system, but it can also protect the brain from oxidative stress. According to some research, vitamin C insufficiency may be a factor in cognitive loss as people age. Vitamin C should be absorbed through food because the body cannot make it on its own.