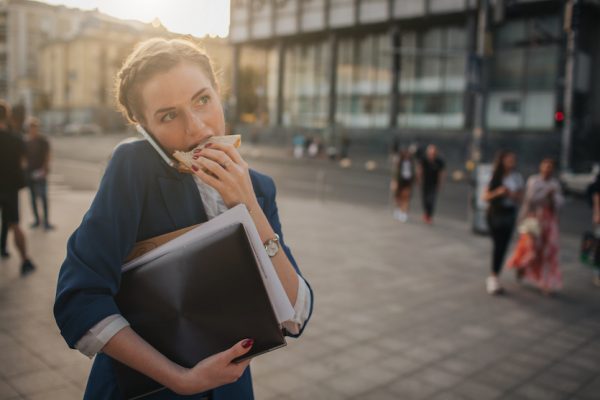 Being busy has become a routine nowadays, with the extremely competitive world. Each person is running their own race and they exert very less attention on eating healthy.

These are a few ways to ensure that you receive the relevant nutrients accordingly amidst your busy lifestyles.

Always make sure that you go for a simple breakfast that is filled with the necessary nutrients. For example, a simple cereal with some fruits and raisins or a salad with some Greek yoghurt.

Pre-portion your snacks and avoid over-eating. Always make sure that you pre-portion your food once you get used to snacking because it can lead you to eat more than you actually need.

Drink plenty of water to ensure that your body is free from toxins and is purified timely.

Eat at the same time everyday and always make sure that you don't stay hungry for long hours which will create acidity in your stomach which can negatively affect your health.

Always have a filling breakfast, a medium lunch and a light dinner to ensure that the digestion procedure is done effectively in the body.