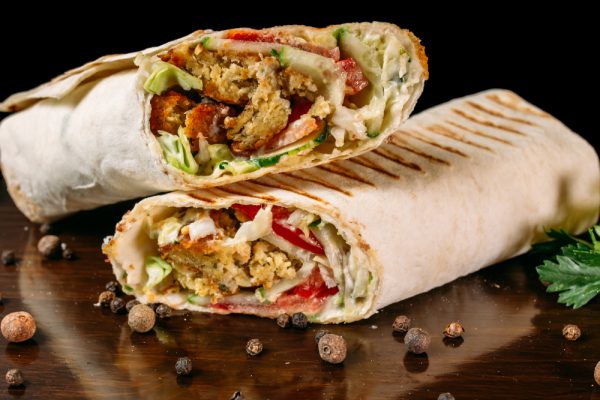 INGREDIENTS
1 juiced lemon, and 1 cut into wedges to serve
4 garlic cloves
A small piece of ginger, roughly chopped
1-2 green chilies
½ tsp turmeric
1 tsp ground cumin
1 tsp garam masala
16 skinless, boneless Crysbro chicken thighs
6 naan bread
150g natural pot yoghurt
Small pack of fresh coriander
1 large baking potato
DIRECTIONS
01. Excluding the chicken and lemon wedges combine all the ingredients in a blender with 1 teaspoon sea salt and blend until they form a paste. Place the chicken in a dish, add the paste, and stir to coat the chicken thoroughly and marinate for at least 24 hours
02. Start a grill with a lid, and then let the fire die down. Thread the chicken onto two long metal skewers, making sure that both skewers pass through each piece of meat. Pack the chicken thighs down between the potato halves so that they are tightly packed. Put only a few coals underneath the huge chicken kebab and set it to one side of the grill. Pry the chicken pieces apart in the center to check whether they are cooked enough or use a digital cooking thermometer; it should read 70C. Place the cover down and cook for 45–50 minutes, flipping every 15 minutes, or until cooked through.
03. Heat the oven to 200C – 220 C. Place the kebab across a roasting tin and place the chicken on top of it. Cook for 45-55 mins or until cooked through.
04. Warm the naan on the barbecue or in the oven and wrap the kebab with warm naans and serve matching salads and lemon wedges.