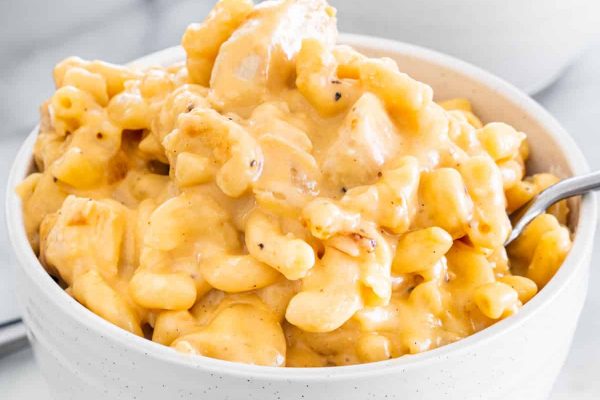 INGREDIENTS
2 tablespoons of olive oil
450 g of Crysbro Chicken breasts
8 ounces of elbow macaroni/pasta
1 chopped medium onion
2 minced garlic cloves
¼ teaspoon salt
¼ teaspoon pepper
3 tablespoons all-purpose flour
2 cups of milk
1 teaspoon dried mustard
1 cup shredded mozzarella cheese
2 cups shredded Cheddar Cheese
¼ cup grated Parmesan Cheese
DIRECTIONS
Cook the pasta according to the instructions in the package and drain and rinse with cold water. Set aside.
Heat the olive oil in a large skillet and cook the chicken breasts well and leave them aside. After they cool down shred the chicken into pieces and leave aside.
To the same skillet add the onions and cook for 3-5 minutes until translucent. Then add the garlic and cook for 30 seconds until aromatic. Add salt and pepper to taste.
Sprinkle the flour over the onion mixture and give it a stir for a minute and add the milk and dried mustard. Add the mozzarella and Cheddar Cheese and stir it in and cook until the cheese is completely melted
Add the Chicken and pasta together and stir everything in, and add any seasoning as per the taste.
Garnish with fresh parmesan cheese and serve hot!