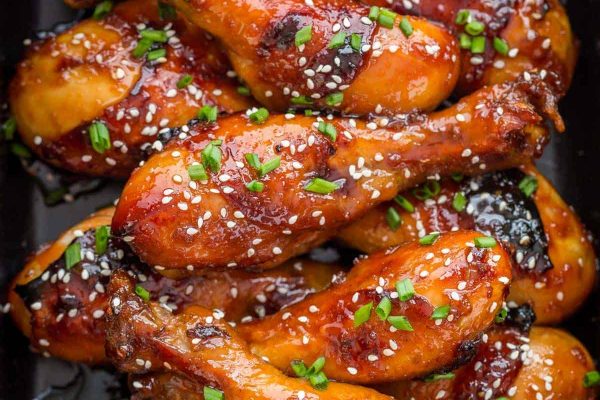 A little bit of garlic often adds a different and unique taste to any meal which works the same with honey glazed chicken where garlic and ginger can be chopped and added to the chicken to enhance the flavor.
Many people expect the sauce in honey glazed chicken to be extremely thick which actually isn't. The sauce is more on the thin side. But to get a thick, sticky sauce a lot more honey has to be used and it would quickly become much higher in calories and sugar which will destroy the nutritional value of the dish.
Honey glazed chicken can be used for kebabs by easily threading the bite sized pieces onto skewers with any vegetable you like. Green peppers, red onion, pineapple, and mushrooms would be the best. Then grill or broil for 4-5 minutes per side until the chicken is cooked through and the vegetables are tender.
Honey glazed chicken can also be cooked in the slow cooker by simply adding everything to the slow cooker and cooking on low heat.
Also different additional flavours can be used to add more taste to honey glazed chicken by making it spicier by adding some Siracha, Asian garlic chillie paste, or a fresh jalapeno to the mix.