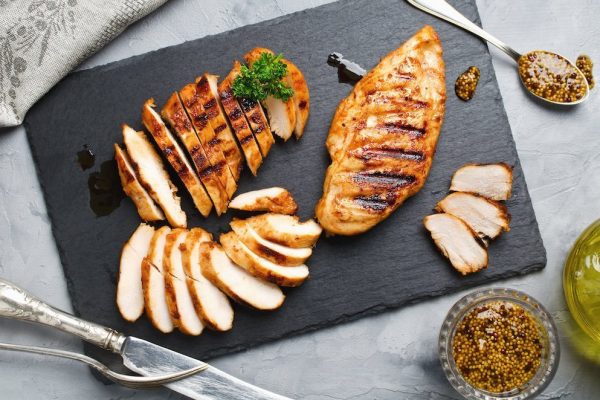 Chicken breasts are the quick-cooking lean meat that is a favorite among dieters but because of its low-fat content, breast chicken is also ridiculously easy to overcook. These are a few ways overcooked chicken breasts can be saved.
Simmer the chicken in a sauce
You can use gravy, mornay sauce, tomato sauce, or whatever flavors you might be craving. You can opt to serve it on the side or the best method is to simmer your chicken in the sauce.
Use it in a classic chicken sandwich
Cutting up your chicken breast and adding mayonnaise and other seasonings to the mixture is one of the best things you can do which will give it a moist and saucy texture
Use it as a salad topping
If your chicken is overcooked noticably, then chop it up, season it with a little dressing, and take the focus away from it. Instead, make it the protein-packed topping for your fresh greens which will add more taste and colour to your everyday salad
Incorporate chicken into a creamy pasta
A good, creamy pasta sauce will be all the moisture for dried chicken. Just make sure to simmer it so the creamy sauce will penetrate the meat and help re-hydrate the chicken.
Use chopped up chicken for soup
As with all these hacks, it's a good idea to chop up your chicken into small pieces and then use it for your soup by simply incorporating it towards the end. As the chicken is dipped in the soup it'll re-hydrate in no time where it's nearly impossible for anyone to notice over-cooked chicken.