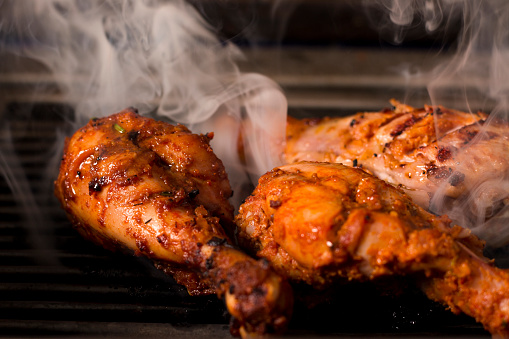 Tandoori Chicken was originally a Punjabi preparation. It is a soft, succulent dry dish made by slow roasting spiced and marinated chicken in a clay oven called tandoor.
Sounds unbelievable, but historians are said to have found the first evidence of a meat preparation which looked like Tandoori Chicken in the ruins of Harappa.
In the US Tandoori Chicken became popular in the 1960s, probably when Jacqueline Kennedy was reported to have eaten "Chicken Tandoori" on a flight from Rome to Bombay in 1962 and later Los Angeles Times published its recipe in 1963.
 The popularity of Tandoori Chicken led to many variations like Chicken Tikka, Chicken Tikka Masala and Chicken Butter Masala.