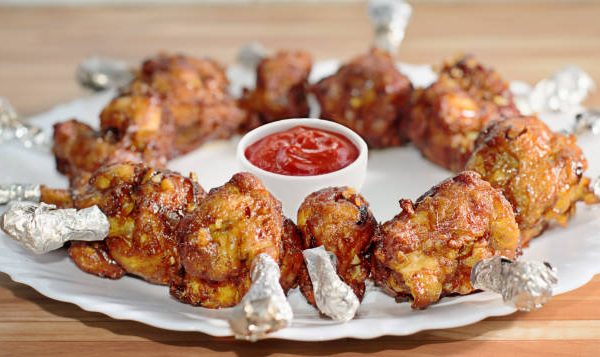 INGREDIENTS
10 Crysbro chicken wings
1 teaspoon salt
1 teaspoon soy sauce
½ teaspoon chili powder
1 drop red food coloring
1 teaspoon distilled white vinegar
1 teaspoon chopped garlic
1 teaspoon finely chopped green chilli pepper
4 tablespoons cornstarch
DIRECTIONS
To make the marinade: Combine the soy sauce, red chili powder, red food coloring, vinegar, garlic and green chillies. Mix well.
On each chicken wing, push the meat down to one end. Marinate the wings for atleast 1/2 hour.
Remove the wings from the marinade and add the cornstarch to the marinade to make a batter. Dip the wings in the batter and deep fry. Ready to serve!