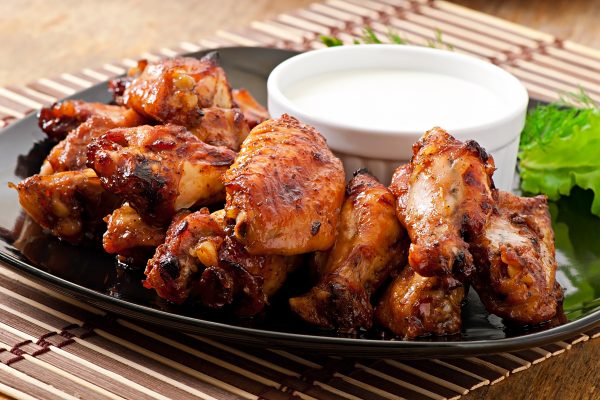 INGREDIENTS
1/3 cup flour
2 tablespoons chilli powder

1 teaspoon garlic powder

1 teaspoon black pepper

1 teaspoon salt

3 tablespoons butter

10 Crysbro chicken wings
DIRECTIONS
1.      Preheat oven to 425 degrees.
2.      Line a baking sheet with foil. Dot the foil with the butter, there is no need to melt it ahead of time, but you can if you would like.
3.      In a medium-sized bowl, combine flour, chilli powder, garlic powder, salt and pepper.
4.      Coat both sides of each wing in the flour mixture and place on the baking sheet. Make sure the pieces of butter are evenly spaced out among the wings.
5.      Bake wings for 30 minutes.
6.      Turn wings over and bake for an additional 15 more minutes or until crispy and fully cooked.
7.      Serve with your favourite dipping sauce and sprinkle with fresh parsley if desired.