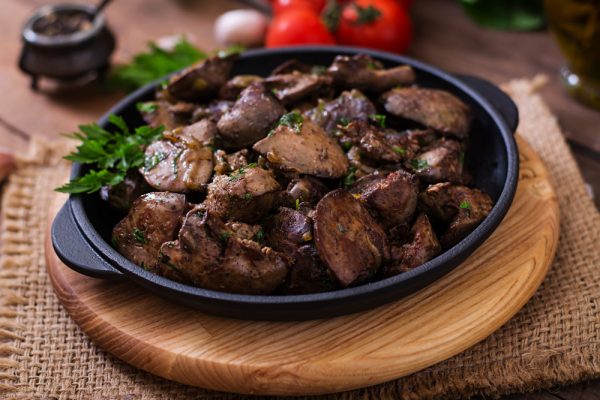 Chicken liver is an organ meat that comes from the chicken. Below given are some of the nutrition facts of chicken liver.
Chicken liver has a high protein, zero-carb macronutrient profile that makes it a perfect addition to any keto or carnivore diet.

 Chicken liver offers a wide spectrum of essential minerals, especially B12, selenium and iron.

Chicken liver is loaded with B vitamins. This is helpful for pregnant mothers, growing children and anyone else who needs an extra boost of pro-metabolic energy.

Chicken liver is also unusually rich in vitamin C. Just 100 grams of liver contains nearly a third of your body's daily vitamin C needs. This is yet another way that chicken liver will boost your immune system and quench inflammation.

It is also packed with vitamin A, which is beneficial to anyone who wants to improve the health of their eyes, skin, hair and nails. That's because vitamin A plays a crucial role in cellular turnover in your eyes and skin cells.