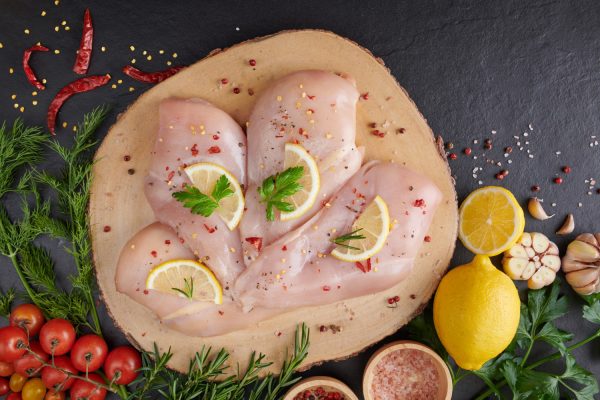 The chicken breast is a lean cut of meat taken from the pectoral muscle on the underside of the chicken. The following are some of the health benefits of eating chicken breast.
It's high in protein- Around 18 grams of protein could be found in 100 grams of chicken. Protein is required in preventing muscle loss and in building up strong muscles.
Minerals and vitamins- The chicken breast contains vitamin B which is very useful in preventing cataracts and different skin disorders. It also helps to eliminate weaknesses, boost immunity and prevent heart disorders.

Reduces the risk of cancer- Studies have shown that eating chicken breast could reduce the risk of cancer, specifically colon cancer. Consuming chicken breast more often compared to red meat reduces the risk of cancer.

Strengthening bones- The high protein content in chicken breast decreases bone loss. The phosphorous present in the chicken breast will help to keep your bones, teeth and central nervous system strong.