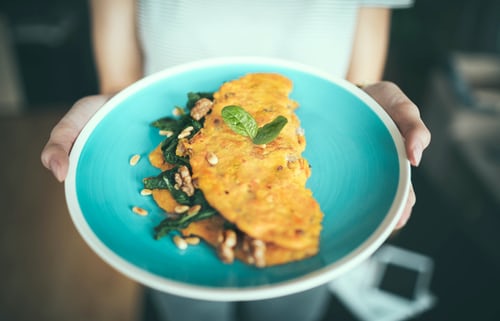 INGREDIENTS
· 100g dhal
· 3 eggs
· 1 small onion, chopped
· 2-3 green chilies, chopped
· 10g margarine
· 1 tsp turmeric
· 1 tsp chili powder
DIRECTIONS
Boil the Dhal with turmeric and chili powder.
Mash the boiled Dhal with a spoon or use a blender. While blending, add the eggs and margarine. Then, pour the mixture into a bowl and mix in the chopped chilies and onion.
Melt a knob of butter in a frying pan and add the Dhal and egg mixture in batches. Let it cook halfway and, then fold in carefully to form an omelet. Serve it hot.