There's an almost ceremonial aspect to eating Lamprais – the unwrapping of that compact, tightly wrapped packet, of unfurling the banana leaves and trying not to spill or open your meal upside down in the process, of breathing in the rich aroma of the stock-cooked rice and its various counterparts, and then finally digging in until you finish the whole packet and lament that there wasn't more.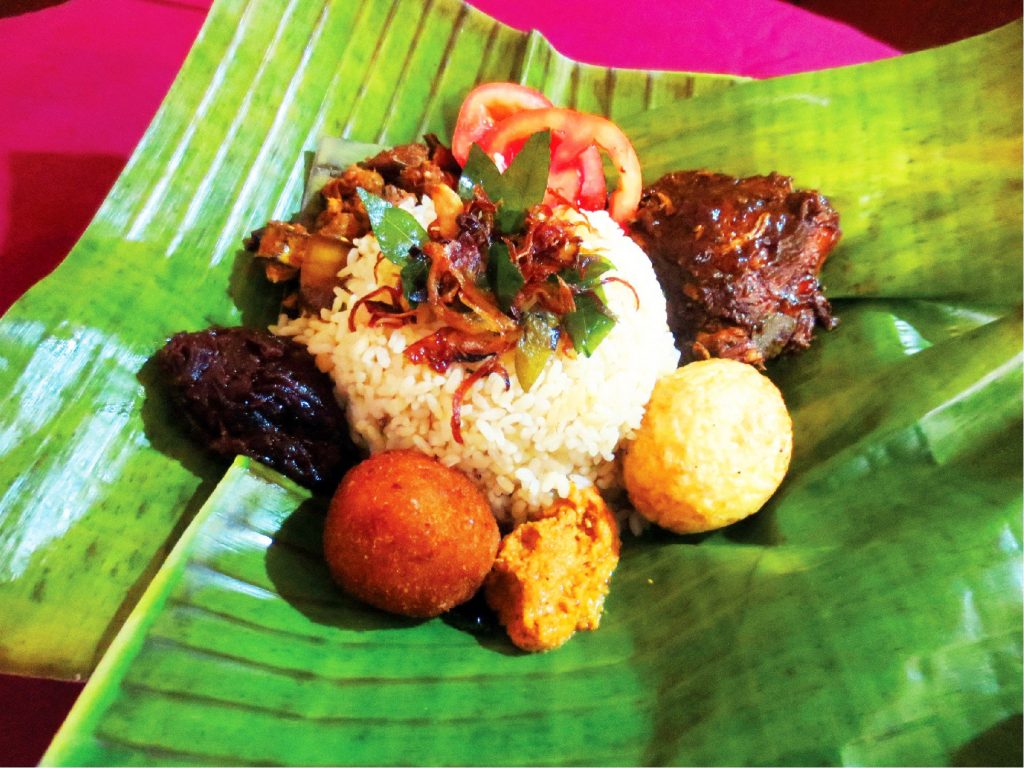 Traditional Lamprais are quite different to what is sold or made most often today, in many ways. The original Lamprais was very small, there are precise instructions held by members of the burgher community who hold that the portion be limited to 3 tablespoonfuls of rice for instance! The reason for this is that the Dutch didn't eat as much rice as we do, and also because of the sheer richness of everything that goes into a Lamprais.
The rice in a Lamprais is cooked in meat stock and spices, making it very flavoursome, with cloves, rampa, lemongrass and cardamoms. Traditionally, a three meat curry would be made with the same stock but we usually use Chicken these days. The curry is not a typical Sri Lankan curry, with less chilli powder, but is extremely tasty nonetheless.
Accompaniments include a couple of frikkadels, or cutlets, along with ash plantain and sambols go into the banana leaf (that have been warmed over a fire) after you have laid out the rice and curry, and the entire thing is tightly wrapped, secured by ekel sticks. Steam the packet then, for all the flavours to mingle!
Image Credit: https://www.pinterest.co.uk/pin/823666219342344917/
     https://yaluyalu.lk/products/chicken-lampraise